Baja 2018-2019 #39 Car :
Baja 2017-2018 #16 Car :
3rd Iteration of the 2016 and 2017 frame design with more ride height and travel.
20 MMET Sr. Projectors & 1 Business major. New logos. Sys Integration as its own Sub-system, Full car 3-D assembly
Washougal WA, competed in all events; 59th overall, highest place: Sales 16th, Lowest Place: Endurance 78th
Vehicle weight at comp 391lbs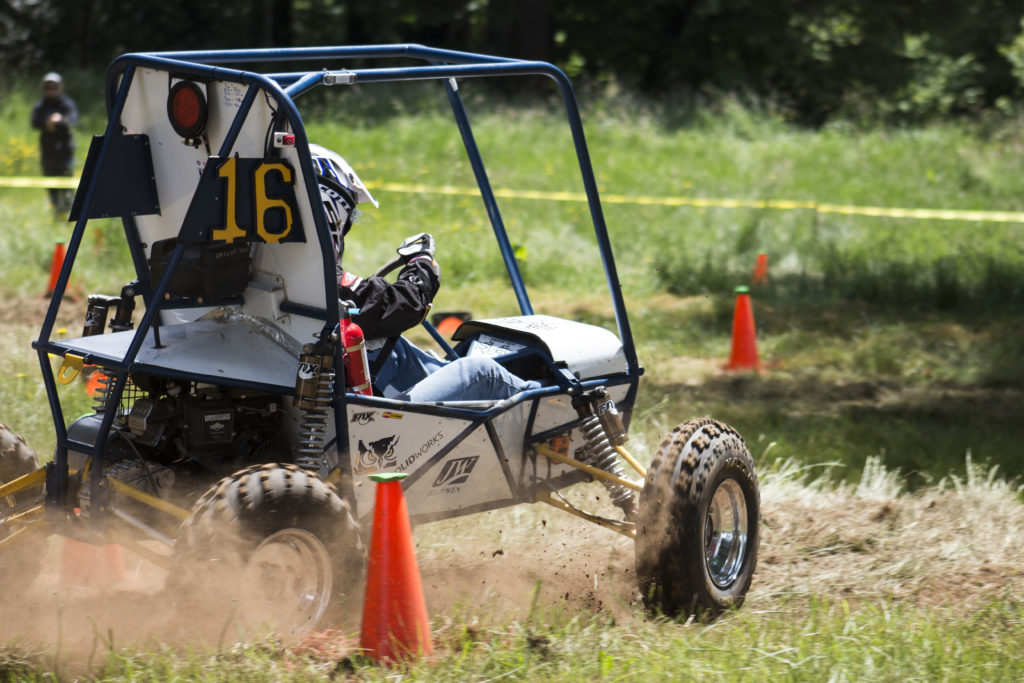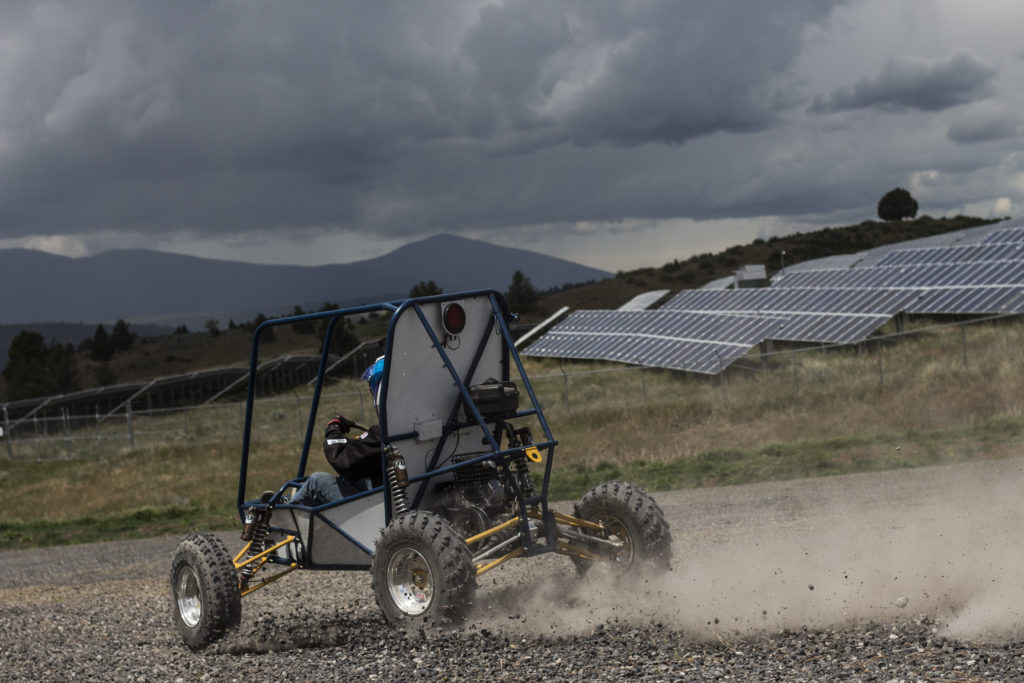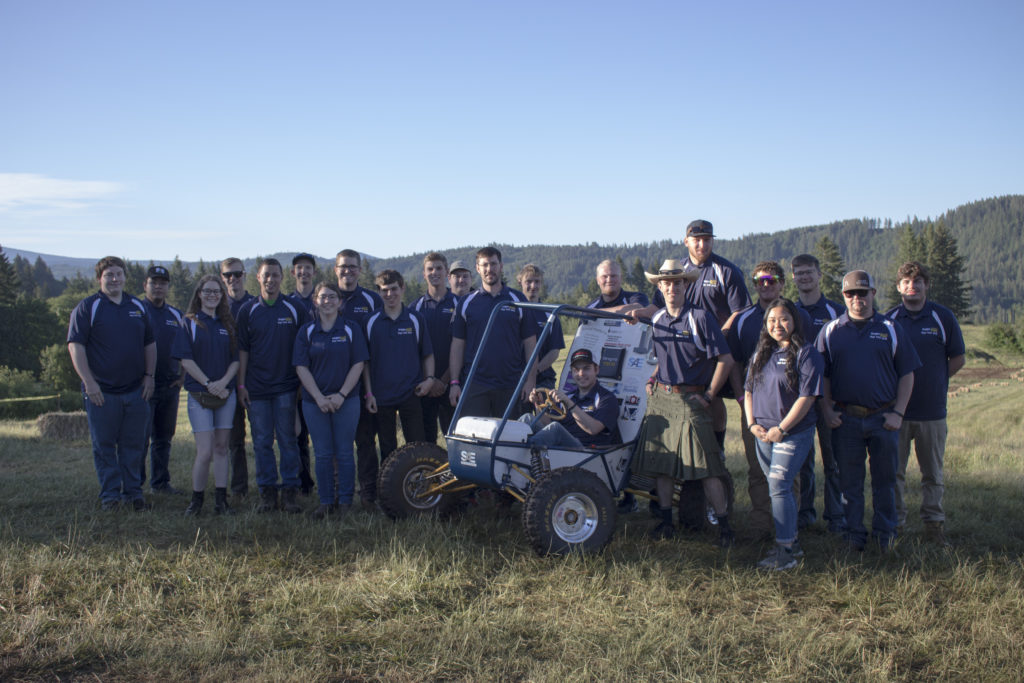 Baja 2016-2017 #22 Car :22
Overall Place: 32
Car No.: 22
Car weight: 377
The team used an iterative design process continuing off the 2016 car. We had a goal of reducing the weight of each system by 20%.
Baja 2015-2016 #39 Car :
2016 – The Year of The Bank (&) Roll
Overall Finish: 42
Car No.: 69
Car weight: 425 lbs.
The theme of 2016 was "Let's engineer a car, not just build one." Not only did the team try to win at their own competition, but a lot of work was done to set future teams up for success.
Baja 2014-2015 # Car :